Located in the luxurious 5-star hotel Lesante Blu on the beautiful Greek island of Zakynthos, Ostria Restaurant offers an unparalleled dining experience.
Known for its innovative approach to Greek cuisine, the restaurant crafts beautiful dishes that are as visually stunning as they are truly delectable.
Guests are treated to a sensory feast as they dine by the crystal-clear pool, with the breathtaking backdrop of the shimmering Ionian Sea.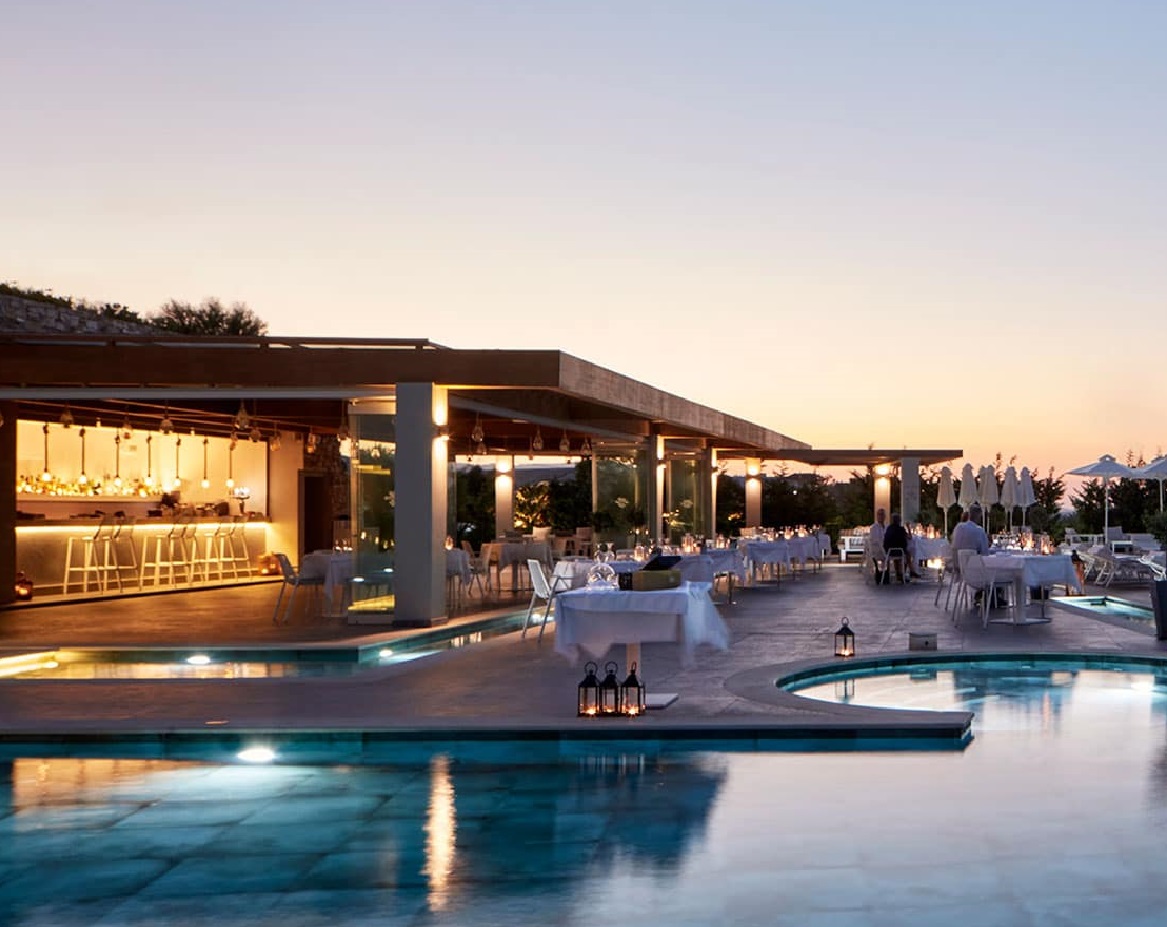 The harmonious blend of creative Greek flavors and the serene, panoramic views creates a dining atmosphere that immerses visitors in the essence of Zakynthos, making it an unforgettable culinary journey in paradise.
Executive chef Nikos Ispiroudis and head chef of Ostria Restaurant, Dimos Michas, create dishes with the best ingredients from the earth and sea.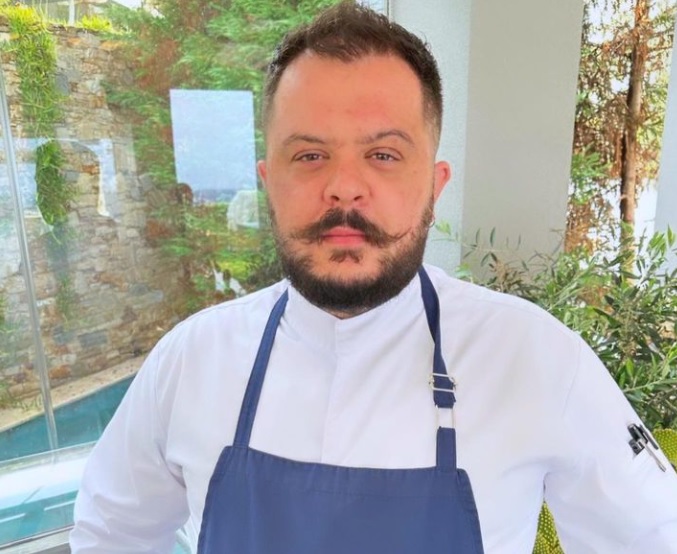 My dinner starts with homemade bread, accompanied by barrel-aged feta mousse and marinated tomato.
I began my dinner with the most wonderful salad: Seafood Caesar salad. A mix green salad elevated by a symphony of flavors and textures.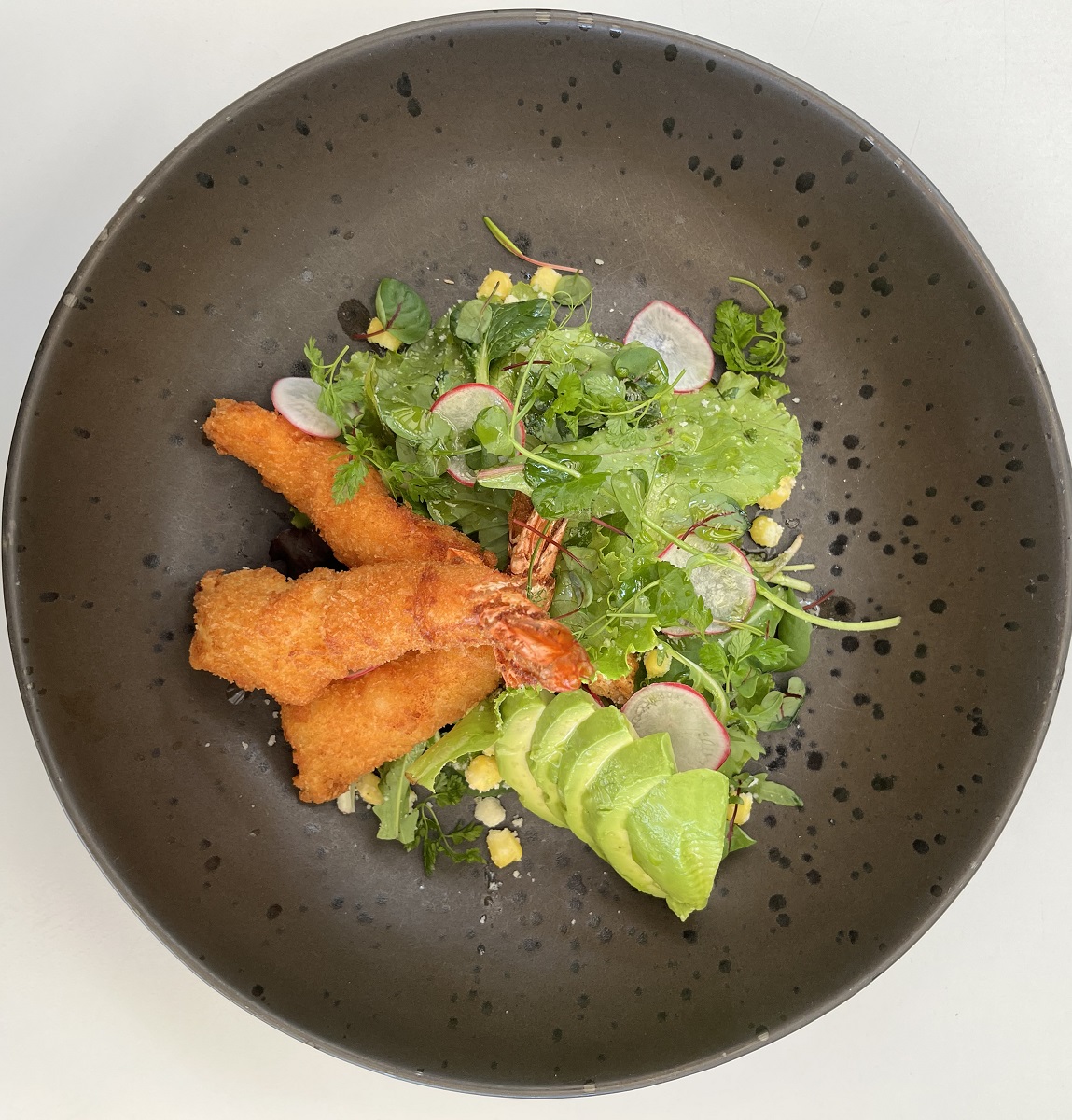 Succulent shrimp tempura and tender blue crab meet sweetcorn, croutons, and creamy avocado, all topped with the richness of Parmesan cheese. A zesty spicy mayo dressing with a hint of anchovies completes this dish, delivering a harmonious blend of freshness and indulgence in every bite.
For the first dish, I chose Shrimp orzo (giouvetsi). A Mediterranean masterpiece with this dish featuring traditional barley pasta simmered in a rich shellfish broth. Enhanced by the vibrant flavors of ripe tomatoes, impeccably cooked shrimp, and aromatic Greek herbs, every bite is a journey to Greece's coastal allure. The hearty pasta pairs seamlessly with the delicate shellfish, creating a harmonious fusion of flavors that pays homage to the culinary heritage.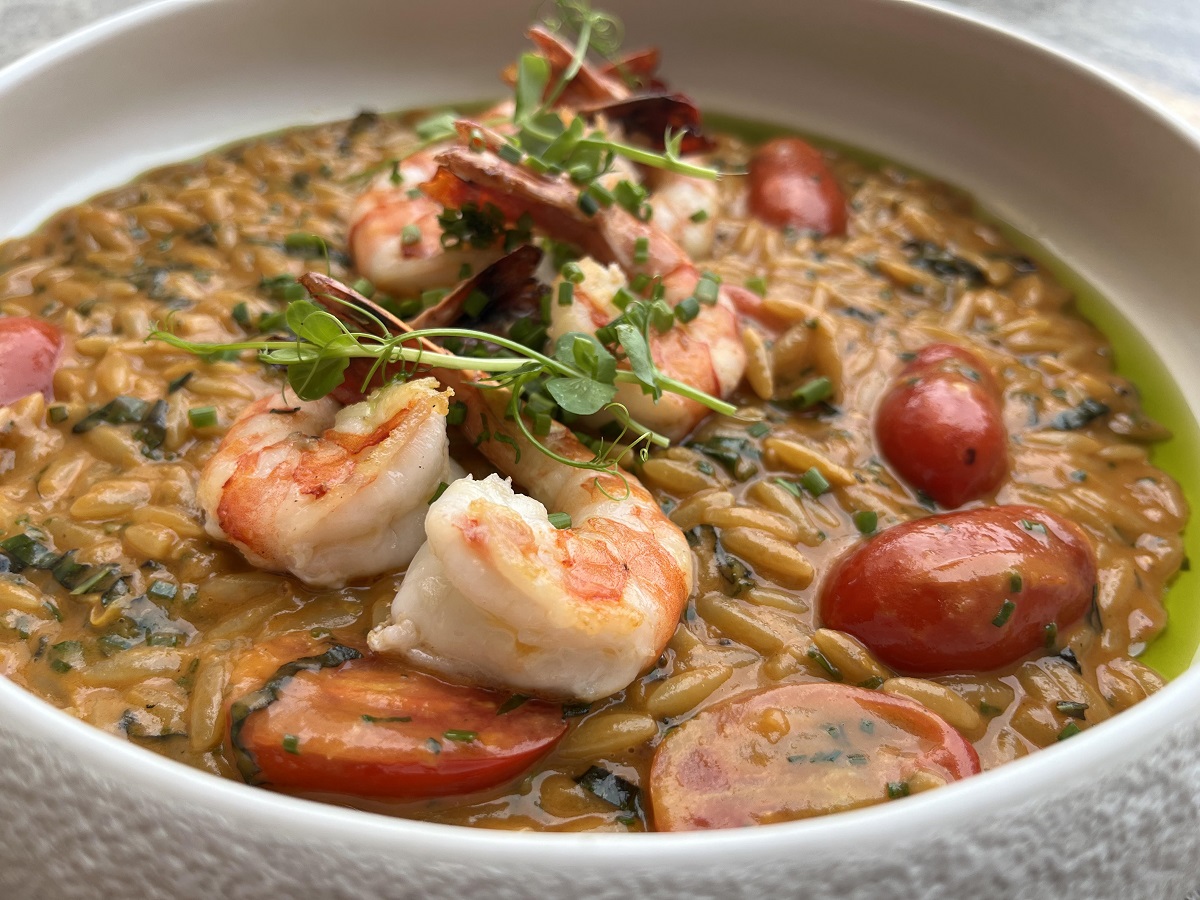 Next up, a mouthwatering dish featuring grilled tataki Bluefin tuna fillet, perfectly seared for a smoky flavor. Accompanied by sautéed green beans, this creation balances the tuna's succulence with the crispness of fresh vegetables, offering a harmonious and delectable culinary experience that highlights the art of grilling and the beauty of quality ingredients.
An excellent dish was also the seabass ceviche. This exquisite dish combines the delicate seabass with the tropical sweetness of mango, a hint of chili heat, and the briny pop of sea urchin eggs. Drizzled with zesty citrus dressing and garnished with fresh coriander, it's a vibrant and tantalizing symphony of tastes.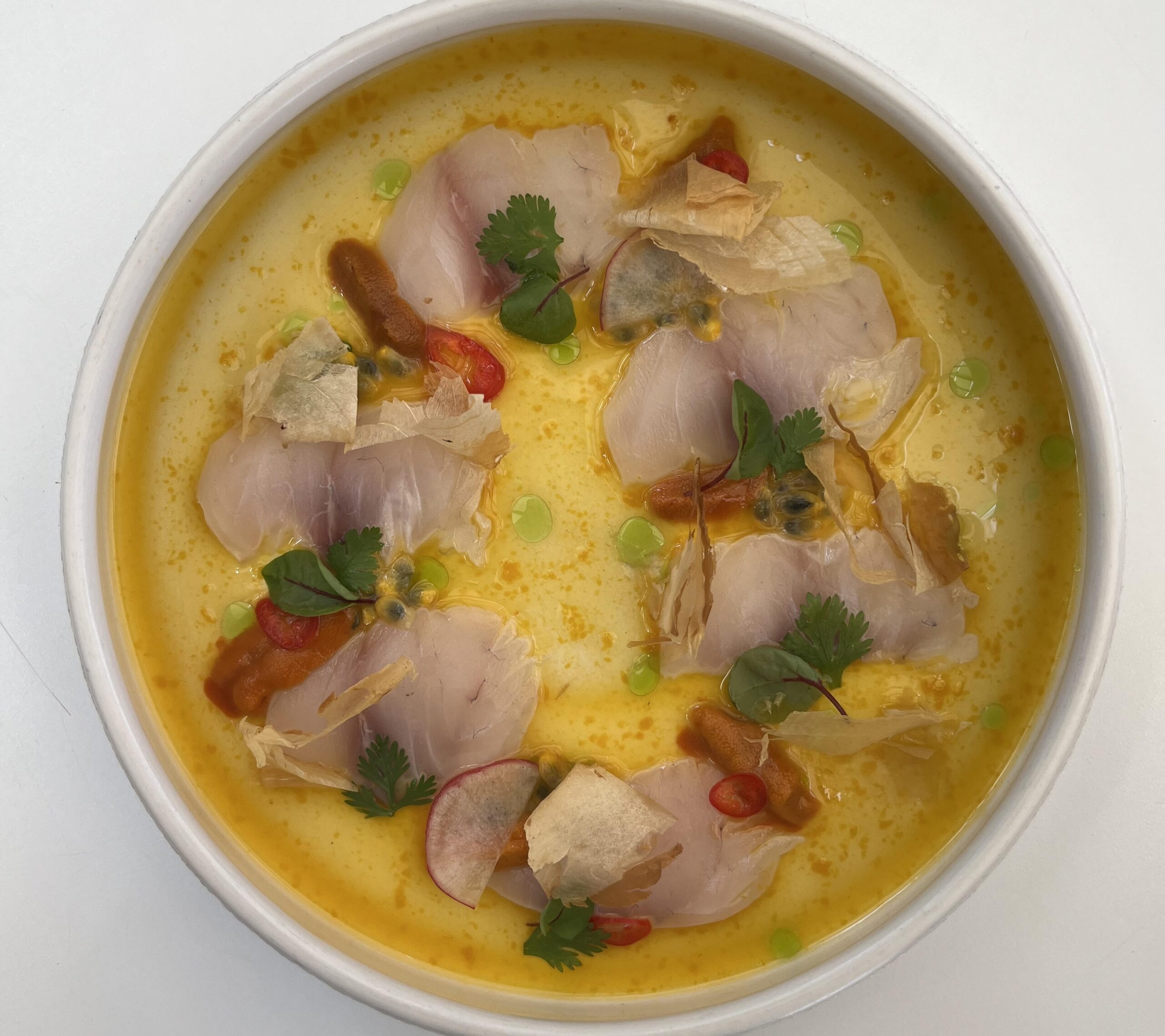 I also loved the desserts, like millefeuille praline, black forest, and traditional Zakynthian "frygania" with Wheat rusk with syrup, namelaka lemongrass & vanilla cream, Aigina pistachio cake, and almond crumble.
Ostria Restaurant boasts a well-curated wine list featuring crisp white wines, light and fruity reds, and refreshing rosés that harmonize beautifully with the seafood dishes. Artisanal cocktails, craft beers, and non-alcoholic options like house-made mocktails and specialty teas are also available.
The knowledgeable staff provides excellent service, guiding guests through the menu and accommodating dietary restrictions and allergies. They strive to ensure a memorable dining experience for every guest.