Located in the heart of Oia on Santorini Island, Catch Bar-Restaurant is a classic fish restaurant with a contemporary twist, focus on sustainable seafood sourced from responsible fishing practices.
The menu offers a diverse selection of fish, shellfish, and other delicacies, along with prime cuts of meat, and Head Chef Lefteris Karelis ensures the use of fresh ingredients based on seasonal availability.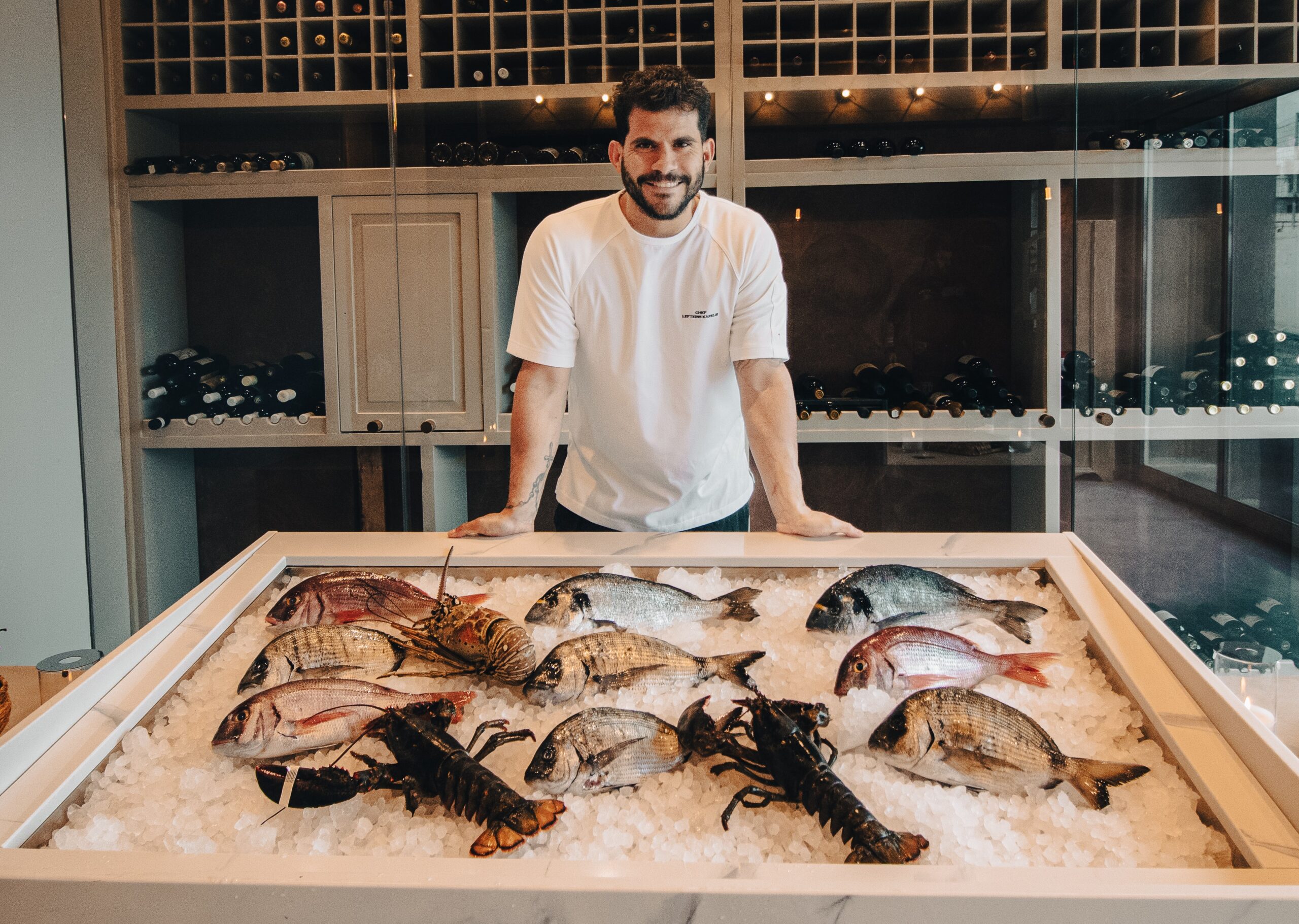 As I settled at my table, I was presented with two varieties of bread, one infused with olive and the other with sun-dried tomato. Accompanied by tsalafouti cheese, cherry tomato confit, and pickled kritamo, the flavors enticed my palate.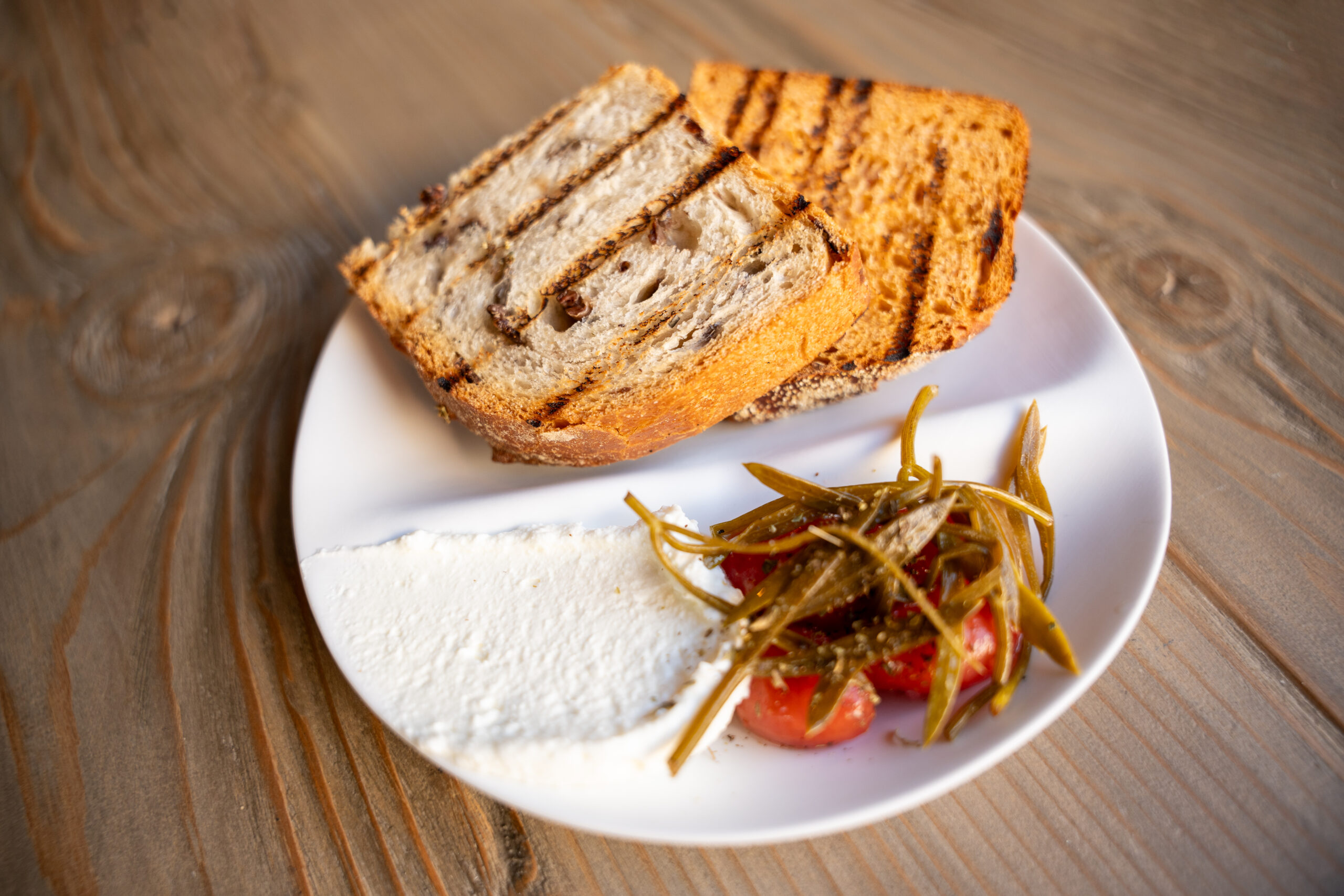 I started with the tarama, a Greek-inspired dip featuring tangy fish roe and infused with extra virgin olive oil and aromatic Greek herbs. The result was a dip with a low acidity level, enhanced by the herb-infused olive oil.
For the first dish, I savored the sea bass ceviche. The ultra-fresh sea bass, marinated in vibrant citrus juices, blended harmoniously with the heat of jalapeño, the crispness of white onion, and the tangy essence of tiger milk. Each bite was a refreshing explosion of flavors.
Moving on, I delighted in the sea bream carpaccio. Thin, semi-transparent slices of sea bream were adorned with a touch of lime zest, delicate roe for a burst of brininess, vibrant red pepper, and the tender crunch of Salicornia (asparagus of the sea). It was a symphony of textures and flavors that left me in awe.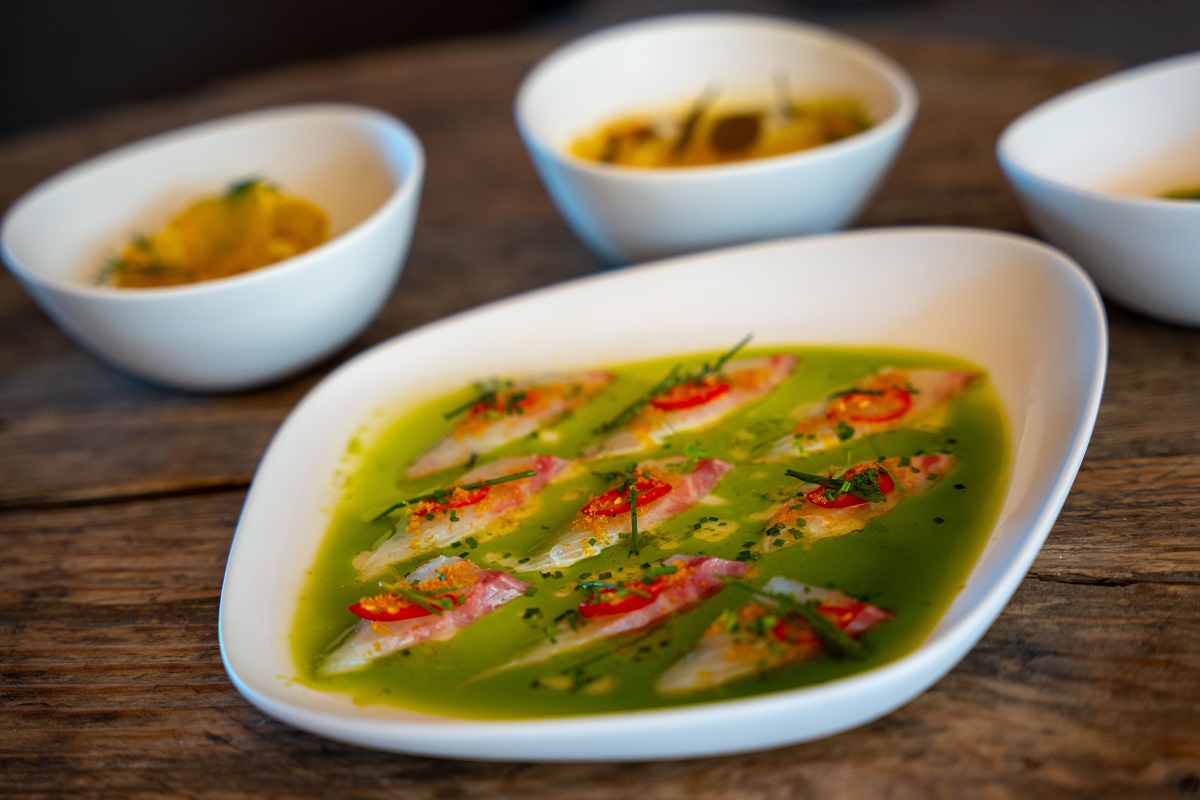 Next up, the Mussels and Clams dish arrived. The fresh shellfish luxuriated in a steaming bath of Assyrian wine, imparting a distinctive richness and complexity. The gentle heat from the wine infused the mussels and clams, rendering them tender and succulent. A final touch of vibrant dill leaves added a refreshing herbal aroma and brightness to the dish, resulting in an extraordinary fusion of flavors.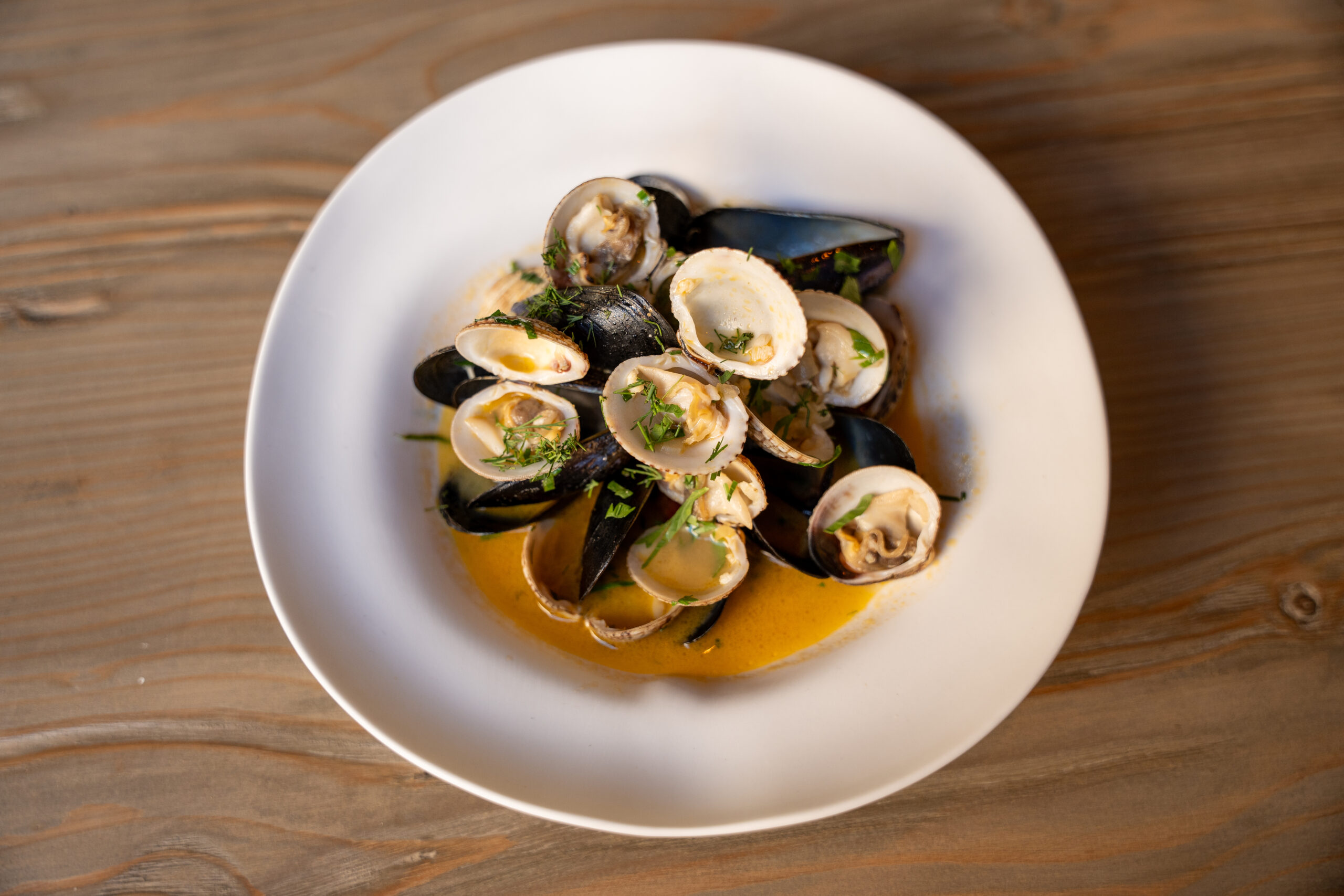 I then indulged in the Risotto with shrimp. The creamy risotto, infused with the sweetness of butternut squash, was complemented by succulent shrimp. A vibrant touch of lime juice and zest provided a refreshing citrus note with low acidity. Delicate shavings of fresh truffle enhanced the dish's decadence, adding an earthy and aromatic complexity.
Lastly, I relished the Sea bass fillet. The tender sea bass was served alongside a velvety pea puree, reminiscent of the classic "ala polita" style. Crispy Jerusalem artichoke chips contributed a delightful crunch, while a medley of carrot and potato vegetables offered vibrant colors and flavors. The combination of textures and earthy-sweet notes from the vegetables perfectly complemented the succulence of the fish.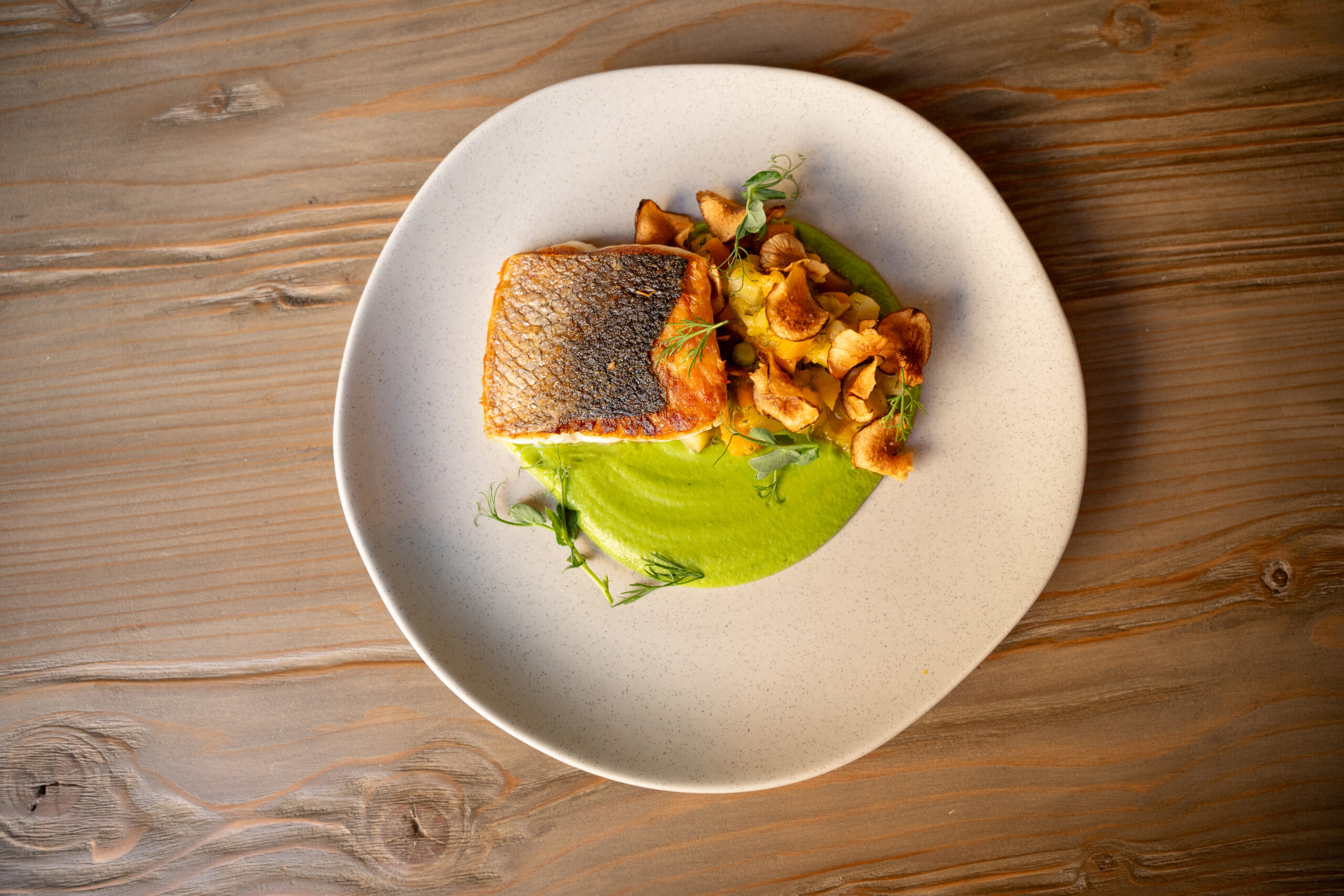 Catch Bar-Restaurant boasts a well-curated wine list featuring crisp white wines, light and fruity reds, and refreshing rosés that harmonize beautifully with the seafood dishes. Artisanal cocktails, craft beers, and non-alcoholic options like house-made mocktails and specialty teas are also available.
The knowledgeable staff provides excellent service, guiding guests through the menu and accommodating dietary restrictions and allergies. They strive to ensure a memorable dining experience for every guest.