Albergo Gelsomino Restaurant: The Greek gastronomy at its best in Kos!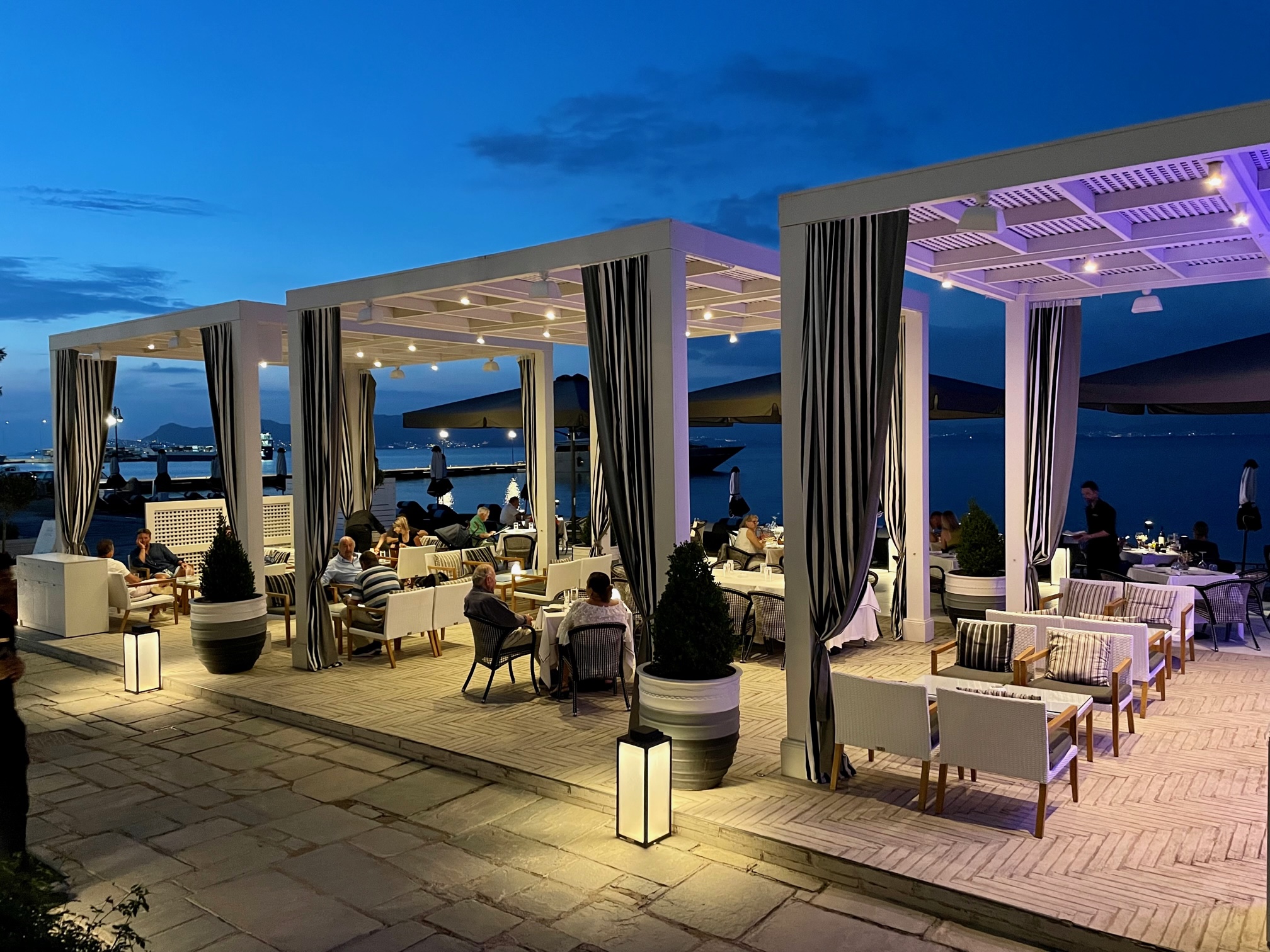 The tables at Albergo Gelsomino Restaurant
This is obviously the most beautiful place on Kos Island. Albergo Gelsomino Restaurant (and Hotel as well) is nestled on the picturesque coast of Kos, offering breathtaking panoramic views of the sparkling Aegean Sea.
The restaurant, situated right on the waterfront, provides a unique fine dining experience with the gentle sound of waves and a stunning sunset backdrop, designed to reflect the coastal beauty of the surroundings.
Soft lighting creates an intimate atmosphere, perfect for a romantic dinner or a special celebration.
This year the menu created by consultant chef Gikas Xenakis and chef Dimos Pitsis.
My amazing dinner starts with two different Greek amuse-bouche. The first one was arancini filled with "Gemista" and grape leaf mayonnaise, and the second was a pistachio tart with feta crème brûlée.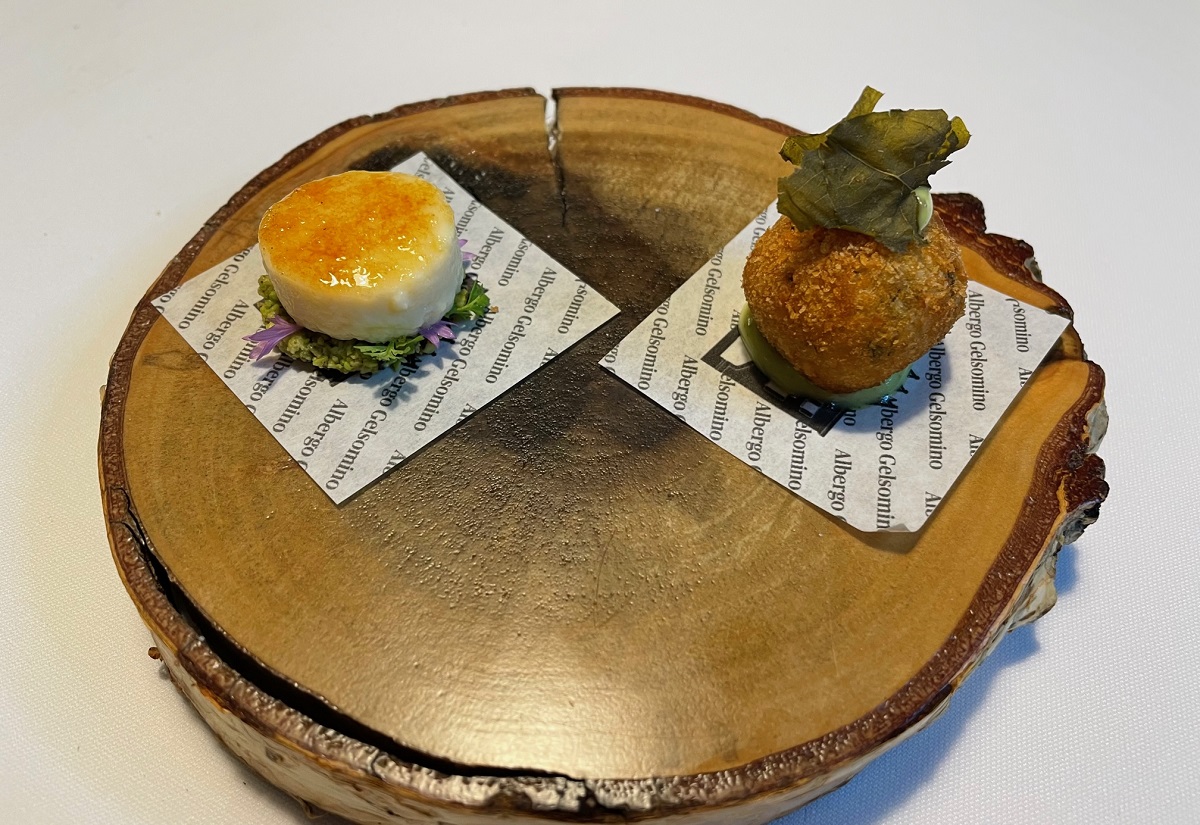 Also, a selection of fine breads, like focaccia with sourdough, brioche with carob, and, of course, butter with wild garlic, and olive oil flavored with verbena and lavender.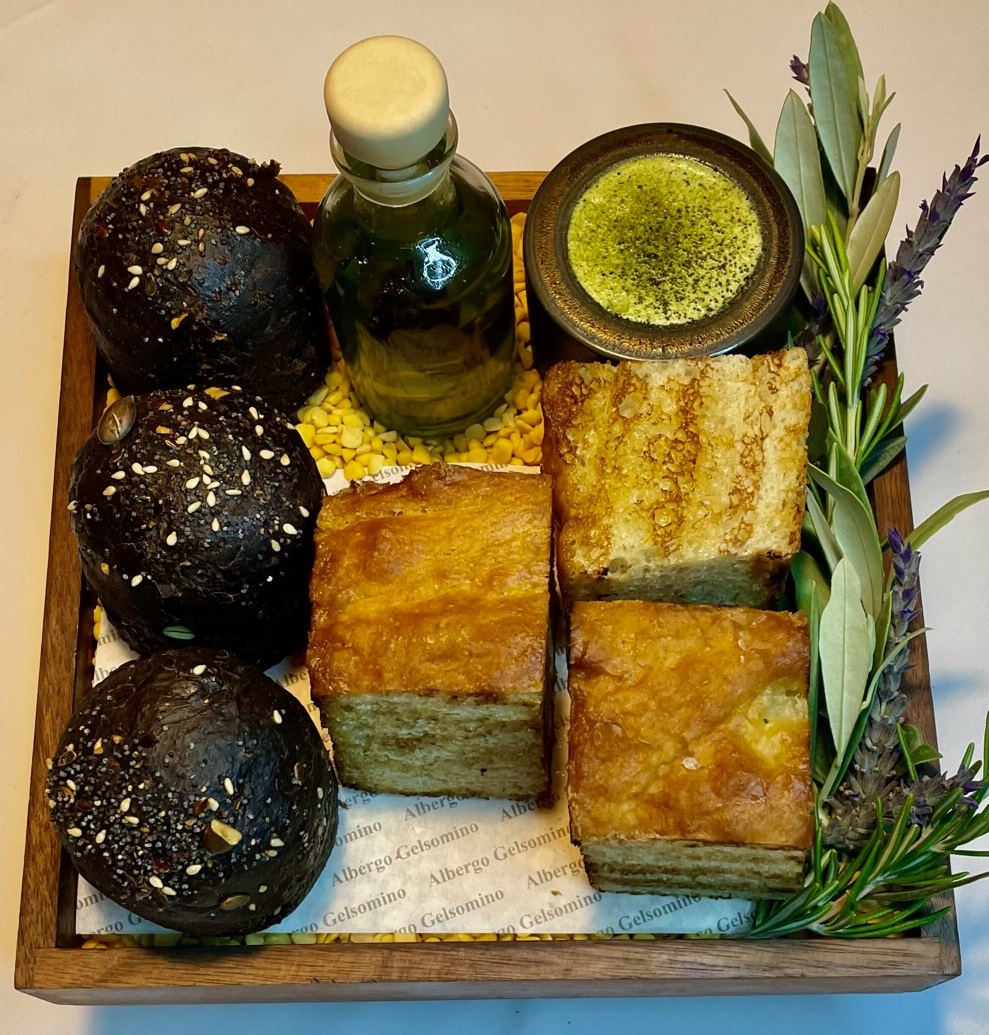 For the first course, I had the "Crab Delight." Succulent crab from Halkidiki, gently cooked to perfection, rests atop a bed of velvety pumpkin puree.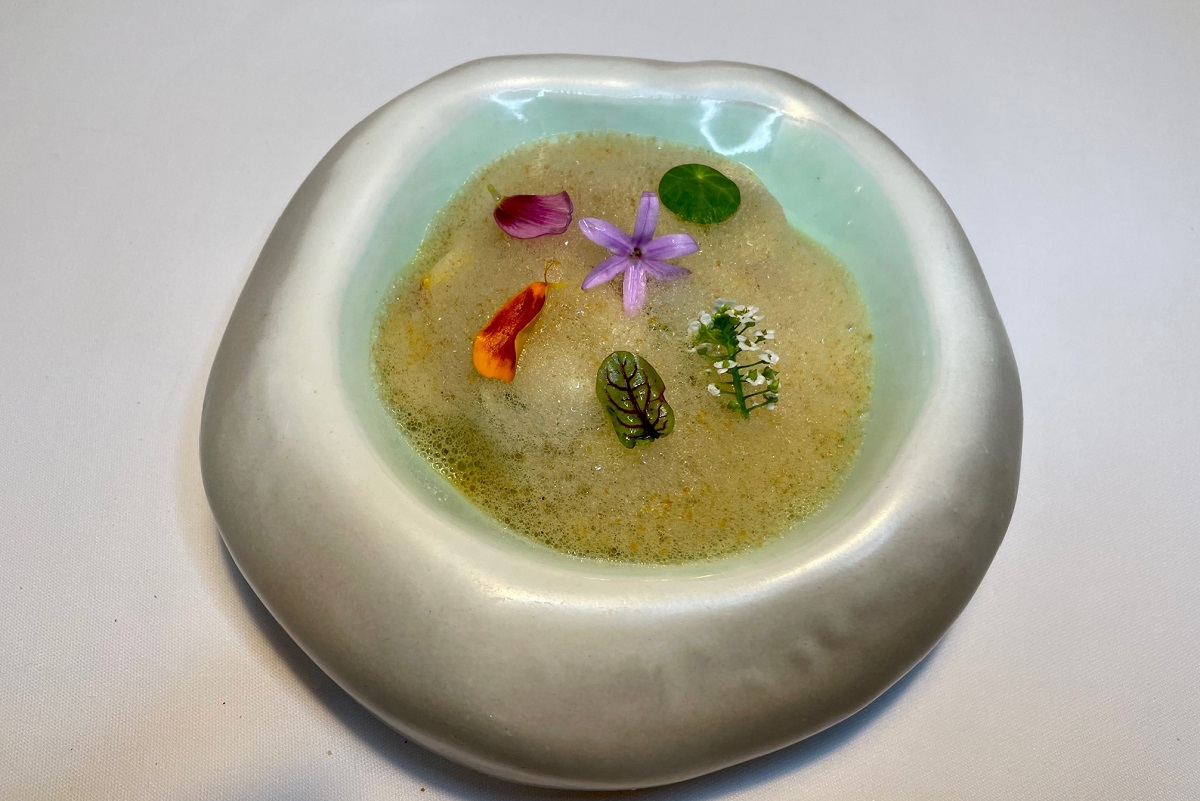 The dish is adorned with slices of juicy, fresh apricot, adding a burst of sweetness. To enhance the flavors, a delicate sauce crafted from the crab's own broth drizzles elegantly over the dish, harmonizing all the elements in a tantalizing symphony of taste.
My second appetizer was marinated sea bass. Raw sea bass, delicately marinated with tomato water for enhanced flavors and low acidity. A hint of chili adds a gentle kick, while drizzles of aromatic curry oil tantalize the senses.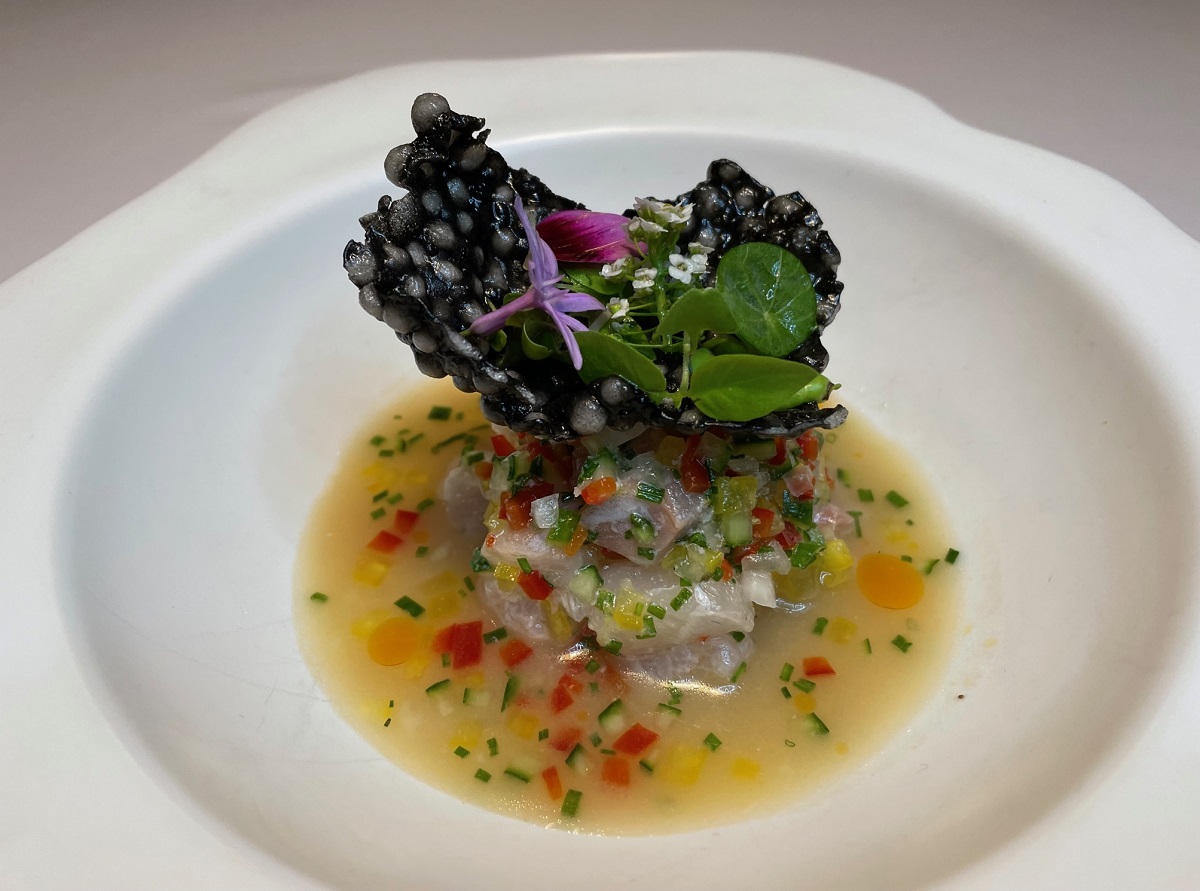 Fresh cucumber pieces bring a crisp element, complemented by crispy tapioca chips infused with cuttlefish ink, adding a unique touch of visual and textural intrigue.
For the next dish, beef tartare, a classic delicacy, but in this case elevated with the addition of hünkârbeğendi (eggplant puree), yogurt, and crispy onion. The dish boasts tender, finely chopped raw beef, seasoned to perfection.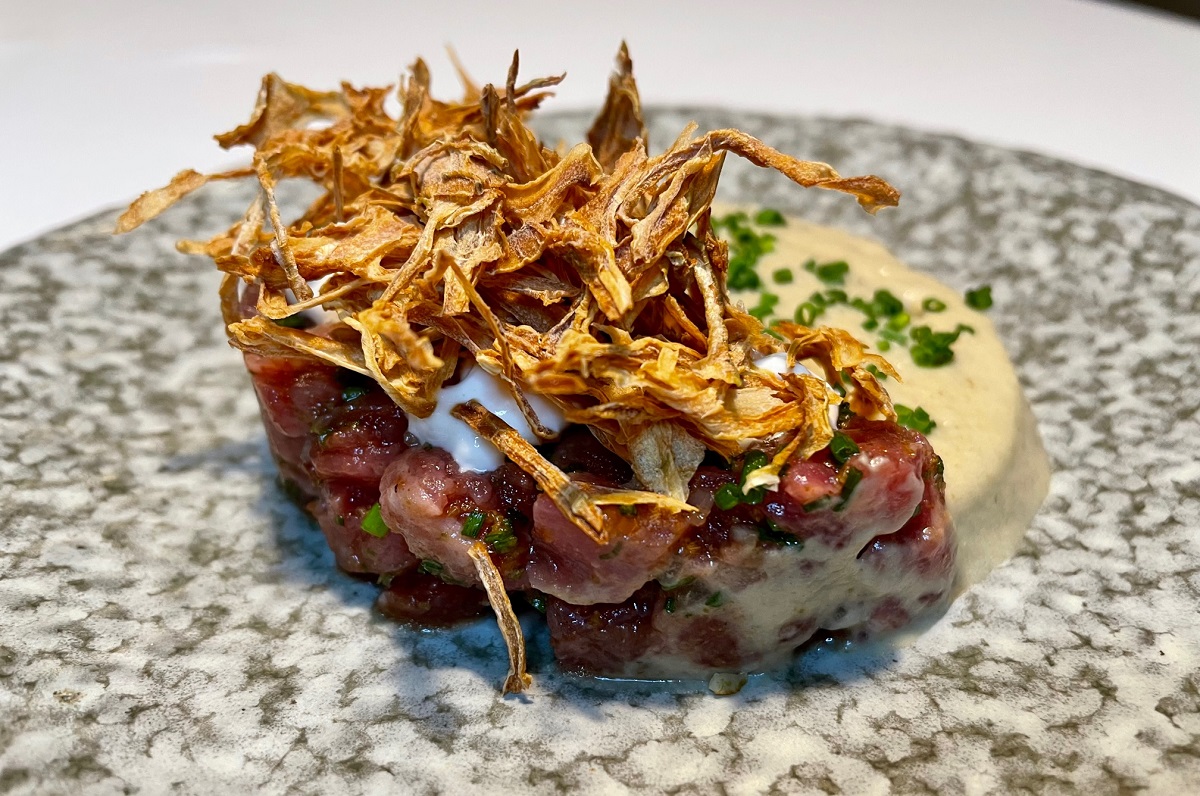 The hünkârbeğendi adds a burst of tangy, savory flavors with a hero special touch of cumin, complemented by the creamy and cooling yogurt. Topping it all off are crispy onions, adding a delightful crunch. This fusion of textures and tastes creates a harmonious and stunning dish!
For the final dish, a perfectly cooked grouper with carrot puree, vegetables, mussels, orange sauce, and dried crispy carrot.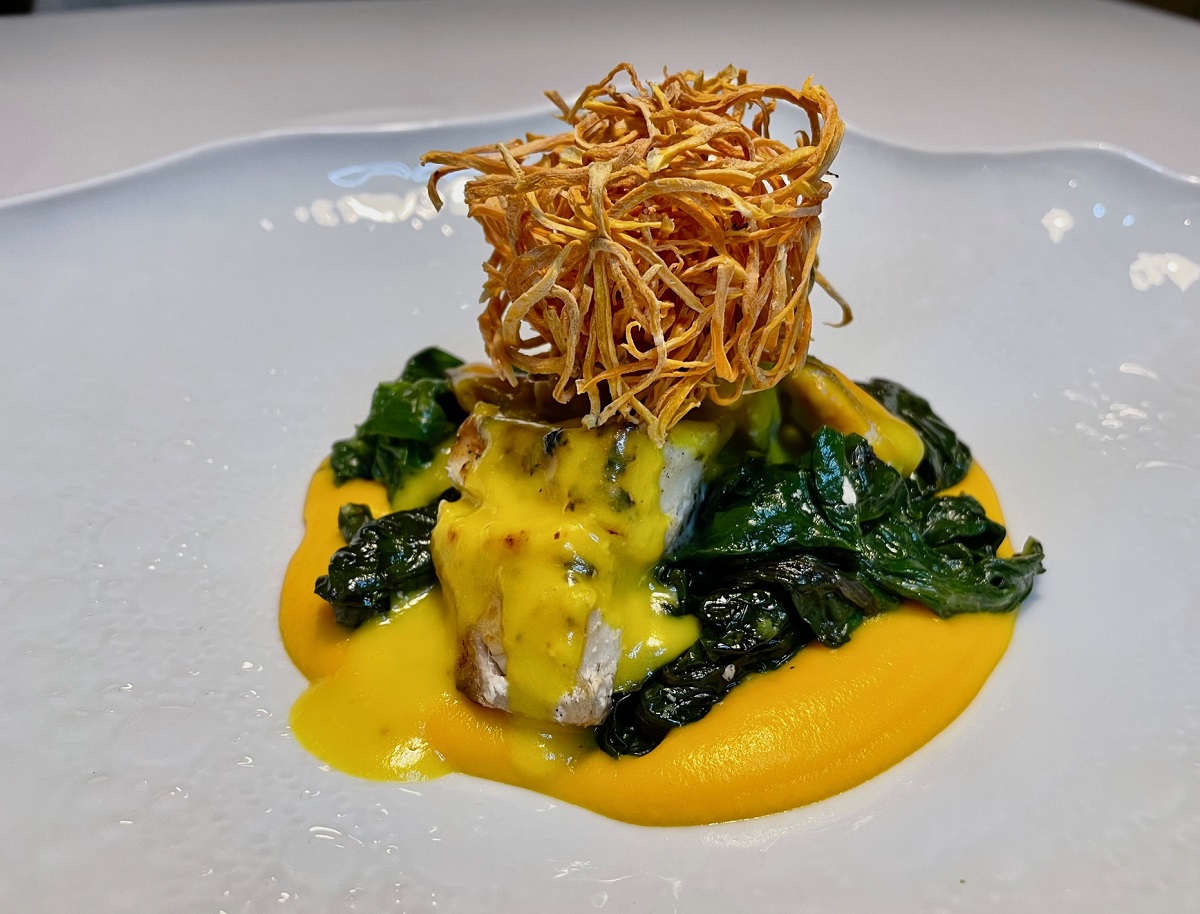 This delectable dish features succulent grouper, perfectly cooked to flaky perfection. It is accompanied by a velvety carrot puree, adding a touch of sweetness and a creamy texture. Vibrant and fresh seasonal vegetables complement the plate, providing a burst of color and nutrients.
The addition of mussels enhances the seafood essence, while the orange sauce, infused with citrusy flavors, adds a zesty and tangy element. A sprinkle of dried carrot imparts a delicate crunch and a hint of earthiness. This harmonious combination of flavors and textures creates a captivating culinary experience that delights the senses.
The desserts were of the same high standard as the rest of the menu!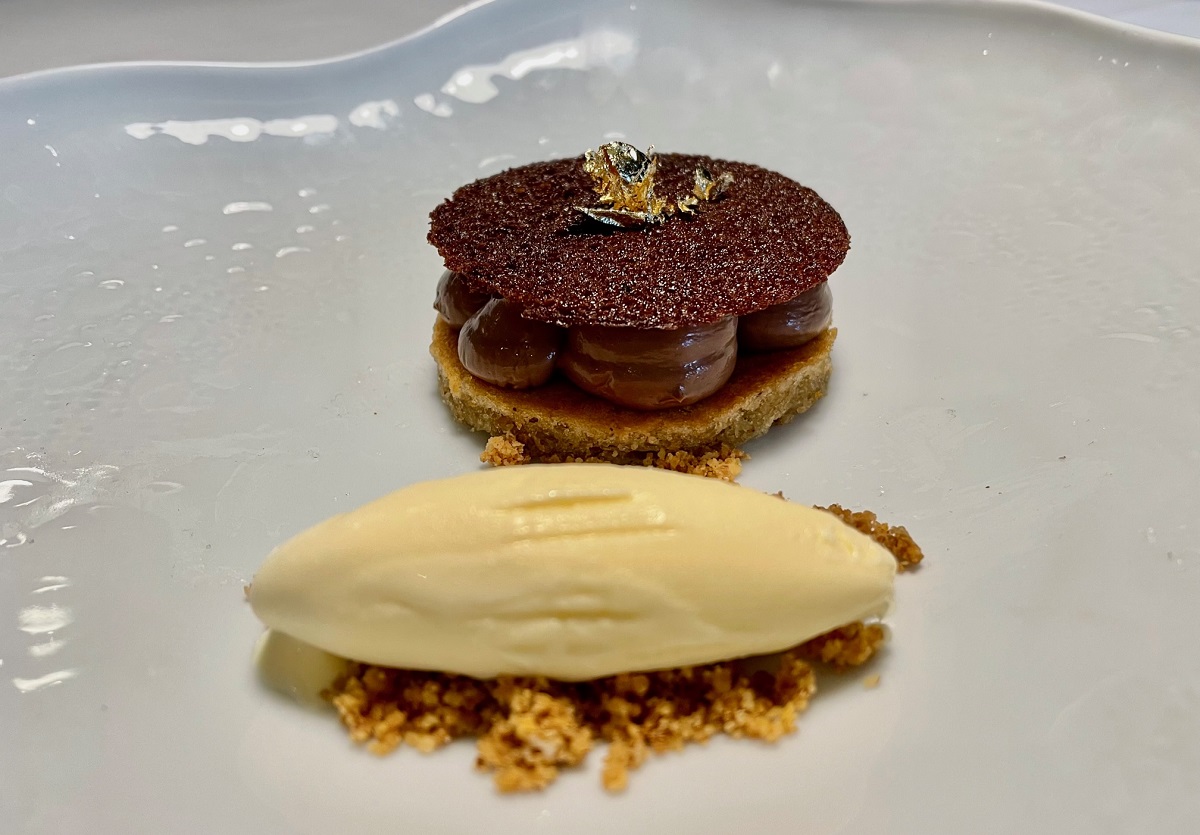 The service is impeccable. The waitstaff is well-versed in the menu offerings and can provide recommendations tailored to individual preferences.